Commissions
October 5th, 2012 (04:14 pm)



I am currently opening the boards to a limited number of commissions. I can take three on at on at once with a promise of them being done within about two weeks, but after that, I'd have to put interested parties on a 'waiting list'. The following information is a bit lengthy, but it's to save everyone hassle, so it's good really.

How to Order:
Email me with the following content:
Style from the selectable options
# of figures, background
Content of picture (specifics – if it's a fantasy portrait, what type of clothing, etc. The more specific you are in the contents, the more likely it is that you'll get what you're imagining).

Now then, the nitty gritty details that aren't listed above:

Additional Prices:

Additional Figures:
B/W: 10 – 15£
Portrait: 25£+

Backgrounds:
Black and white images come either a white, or a black and white solid background.
I am happy to do additional backgrounds, but will have to give estimates upon demand, based on how intricate they are.

Paintings come with a tonal variation. Meaning I won't plonk your portrait in the middle of a white field and call it finished. This WIP is a good example: http://i32.photobucket.com/albums/d40/pierce_studios/Commission%20%20Examples/Comex1.jpg

Additional 5£ I can do something like this: http://i32.photobucket.com/albums/d40/pierce_studios/elenaluzio---FFS---Finish.jpg

I am NOT currently offering more intricate backgrounds.

Content:
Artistic Nudity and Blood: Generally okay
Gore and Porn: Not okay.
It is at MY discretion where I draw the line between one and the other, not yours. Don't give me grief about this. If it's tasteful, I should be fine with it.

Editing:
I will send you a preliminary sketch before asking for payment. THIS is where you ask for edits. I will no longer accept edits (apart from minor fix-its) after the money's in, folks. Ask for edits all at once. Don't come at me with one, … then another a bit later.. then another a bit later. NOTE: My preliminary sketches don't go into massive detail but I'll be happy to talk them over with you.

Still interested?

The Process:
You email me at piercestudios@googlemail.com
I read your email, and send you back a fairly solid estimate on price AND TIME, based on what you want.
You agree, I get started on the preliminary sketch. This is then sent to you, you make any changes you want, and I give you the solid price (which shouldn't vary from the estimate, provided no giant changes are made).
You send me the money, sit back, and wait.
Upon receipt of the money, I do the final picture or painting, and then send the full resolution version on to you.

Payment*:
Paypal: I'll be using this http://ppcalc.com/ to work out my fee. I like to wind up with nice round figures, so if you're paying by paypal, add the paypal fee and the currency conversion fee.
Bank Transfer: I send you my bank details, you send me my money, everyone's happy.
I do not take cheques or money orders.

NOTE: I WORK DIGITALLY. This means that while I can send you a print, it'll be just that. A print. What you'll get from me in the end will be a digital file.

NOTE 2: Finished work belongs to the buyer, but I reserve the right to use it for non-commercial purposes. For commercial commissions, I will charge a one time royalty fee, which will be discussed under those circumstances. If this is for a birthday or something, let me know, and I won't post it online anywhere until after the date.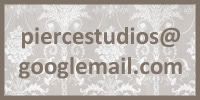 Edit: thanks to soap for being a lovely 'you should include all of this' info source! xx